MagPanel®
Magnesium Oxide Boards (MgO Boards)
MagPanel® is a versatile, eco-friendly Magnesium Oxide Board, also called magnesium oxide panels or MgO panels. MagPanel® is durable, fireproof, lightweight, sound-insulating, moisture-resistant, non-toxic, and 100% recyclable.
MagPanel® is
fireproof
water-resistant
eco-friendly
mold-resistant
and easy to use!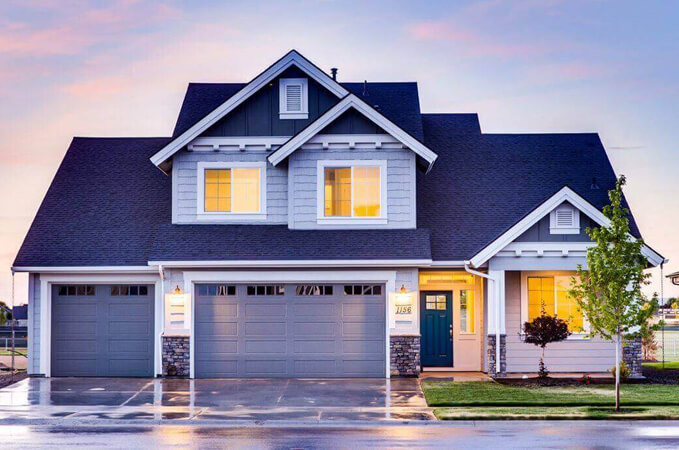 Easy to Install

MagPanel® can be used in many applications, both interior and exterior, on wood frame, metal frame and SIP assemblies.

Easy to Finish

Use virtually any finish you prefer including paint, plaster, stucco, wallpaper and more.

Safe to Use

MagPanel®'s antimicrobial characteristics make it resistant to mold, mildew, fungus, and rot, so it's the perfect wallboard for maintaining high Indoor Air Quality.
High Quality MagPanel® MgO Magnesium Oxide Boards
Our magnesium oxide boards are the most eco-friendly multi-purpose building panels used for walls, ceilings, subflooring, roof decking, sheathing, and more. We offer MagPanel® MgO Panels in standard 4 ft × 8 ft sheets and in multiple thicknesses from 6mm to 20mm for your every need.
| Sr No | Size | Thickness | Weight | Uses |
| --- | --- | --- | --- | --- |
| 1 | 4 ft × 8 ft | 1/4" (6mm) | 45 lbs | Walls & Ceilings |
| 2 | 4 ft × 8 ft | 11/32" (9mm) | 67 lbs | Walls & Ceilings |
| 3 | 4 ft × 8 ft | 13/32" (10mm) | 72 lbs | Walls & Ceilings |
| 4 | 4 ft × 8 ft | 1/2" (12mm) | 77 lbs | Walls & Ceilings |
| 5 | 4 ft × 8 ft | 11/16" (18mm) | 120 lbs | Walls & Ceilings |
| 6 | 4 ft × 8 ft | 3/4" (20mm) | 130 lbs | Sub-flooring |
| 7 | 4 ft × 8 ft | 1/8" (3mm) | 30 lbs | Walls & Ceilings |
| 8 | 4 ft × 8 ft | 5/8" (16mm) | 100 lbs | Walls, Ceilings & Subfloor |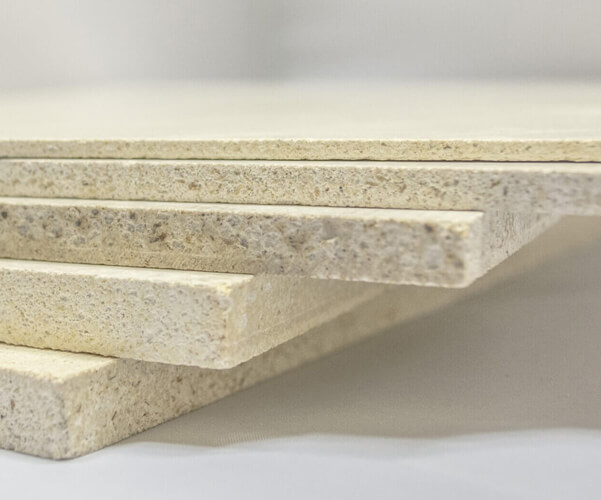 1
2
3
4
5
MagPanel® Benefits
Fire Resistant
---
Sustainable, fire resistant building material for commercial and residential construction. MagPanel® is ASTM-tested and A1 Fire Rated.
Water Resistant
---
MagPanel® maintains its structural stability when slightly bent and will not warp, swell or delaminate when exposed to moisture for short periods of time. Longer exposure to moisture is not recommended.
Health Safe
---
Our magnesium oxide boards are safe for those who suffer from allergies, asthma, or chemical sensitivities. It does not contain fly ash, formaldehyde, crystalline silica or toxins.
Fungus Resistant
---
MagPanel®'s moisture resistance and antimicrobial characteristics make it resistant to mold, mildew, fungus and rot.
Environmentally Safe
---
MagPanel® is made with non-toxic materials and is completely recyclable. It can also act as a nutrient when ground up and added to soil.
Builder Friendly
---
Stronger, more durable and lighter than other products, beautiful finishes, unmatched screw and nail holding capabilities, scores and cuts easily.
Termite Proof
---
MagPanel® is not a food source for termites, carpenter ants or other wood boring insects. It is completely inorganic and contains zero foodstuff.
Environmental Exposure
---
MagPanel® is freeze/thaw tested for 36 months and its heat/cold resistance means it's perfect for building during any season, in any environment!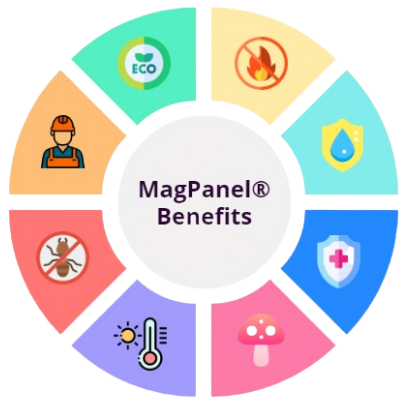 How
MagPanel®

Compares to Other Building Materials

Use the chart below to compare the applications of MagPanel® to other common building materials. You'll find that MagPanel® offers superior performance in every category!
MagPanel® MgO
Oriented Strand Board (OSB)
Exterior Gypsum Sheathing
Dry Wall
Cement Siding
MagPanel® Applications
MagPanel® eliminates many challenges consumers, architects, builders, contractors and engineers face with residential, commercial and industrial construction. Available in a range of thicknesses and densities, our magnesium oxide boards are suitable for a variety of applications and uses.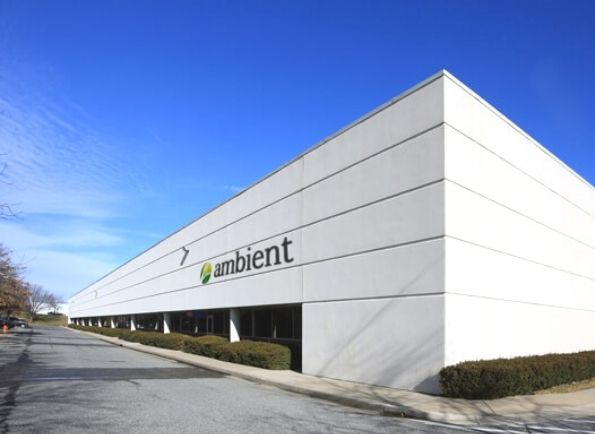 About Us
MagPanel® is a brand of Ambient Building Products, Inc. Ambient offers eco-friendly building materials for residential and commercial construction projects, with an unmatched reputation for quality and integrity.
Our Company is Trusted By Tens of Thousands of Architects, Designers, Builders and Homeowners Around the World
Testimonials
Check out what our customers are saying about us on trusted sites like Yelp, Google, and Reseller Ratings.
The folks at Ambient were fantastic to work with, and the quality of the product was outstanding for the price I paid. We are extremely happy.

- Lauren R.

With the major construction delays due to COVID, the Ambient team was super patient, communicative and flexible. Everything arrived in great shape!

- Doug A.

Good phone support! Quality and pricing beat out anything we found in bigbox stores. Glad we went with Ambient.

- Kelly F.

We've been using Ambient products for 10 years and love every one of them. Great products, great company to work with.

- Beth J.