High Quality MagPanel
Magnesium Oxide Boards
Magnesium Oxide Boards are the most eco-friendly multi-purpose building panels. It offers innovative, sustainable solutions for new construction, renovation and restoration projects. They are the perfect solution for the quick and flexible construction of walls, ceilings, subflooring, roof decking, sheathing and more.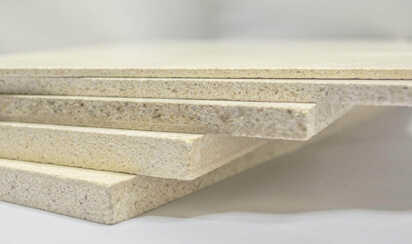 We offer MagPanel® MgO Panels in standard 4 ft × 8 ft sheets and in multiple thickness from 6mm to 20mm for your every need.
Benefits

of MagPanel® MgO

Magnesium oxide boards are environmentally benign and boast a host of characteristics beneficial to the safety and health of homeowners and contractors.
Fire Resistant

Water Resistant

Health Safe

Fungus Resistant

Eco-Friendly

Builder Friendly

Termite Proof

Environmental Exposure
An
Environmentally Friendly Building Material

for Building Healthier Homes
Strength
MagPanel® offers excellent impact strength which increases the lifespan of homes and buildings.
Resistance
Resistance to fire, mold and insects increases the lifespan of homes and buildings.
Recyclable
MagPanel® is a completely recyclable product classified as 'Nutritional Waste'.
Soil Friendly
Leftover material can be ground up and sprinkled into the soil to act as a nutrient.
Landfill Friendly
MagPanel® is not made with any toxic materials and is considered landfill friendly.
CO2 Free
Captures carbon dioxide CO2 during the curing process.